COMPASSION IS THE RULE.
Shining Light Hospice Care was founded out of compassion and deep personal experience with end-of-life suffering. Our caregivers offer a human touch, light, and companionship, in addition to helping patients deal with pain and discomfort.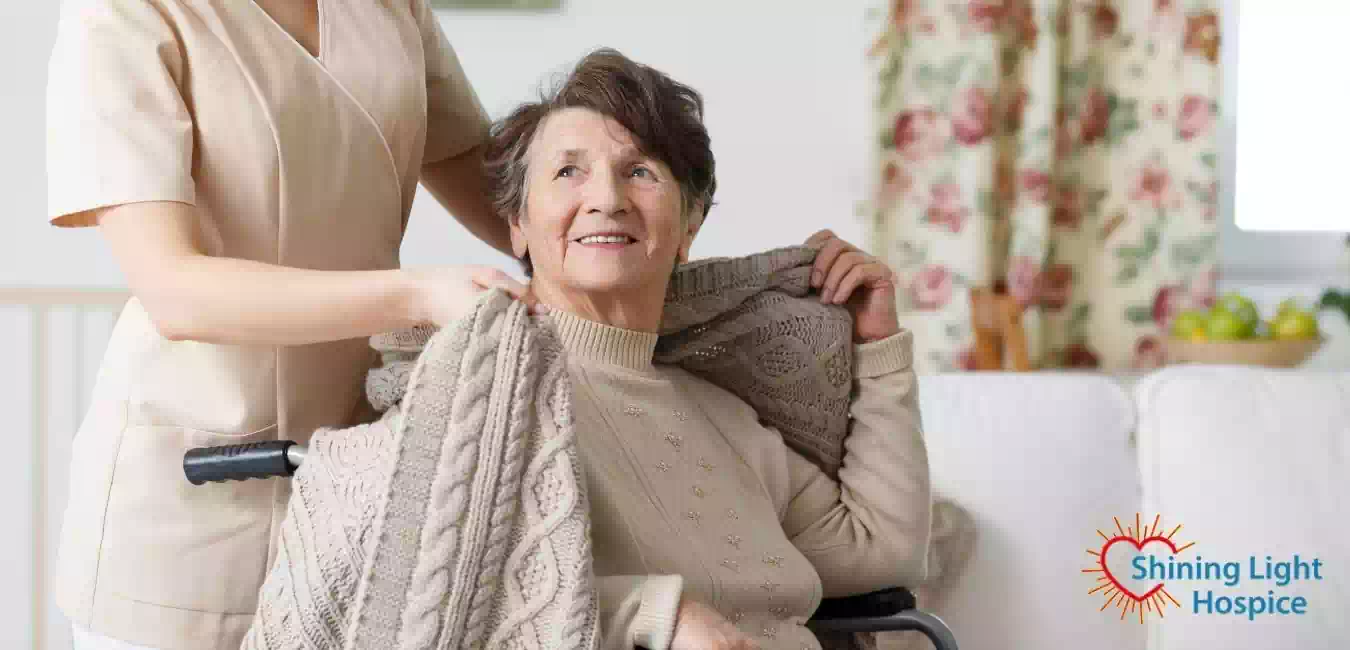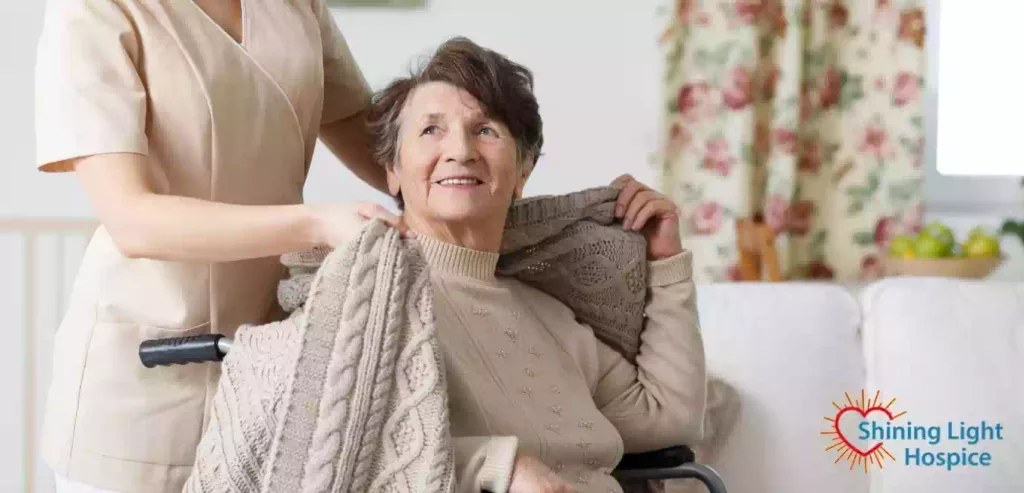 We take great pride in the things that make us different:



Personalized Care
Our team of experienced hospice caregivers develops a plan of care that is customized for each patient. The plan considers all the options that will maximize the patient's quality of life and varies based on the specific circumstances. We believe in treating your family like our own and personalize our services to meet the unique needs and challenges of your situation.
Consistency
While hospice care generally involves numerous professionals, we believe that the patient's best interests are served if the team is consistent. And, we work hard to ensure that everyone on the team understands the plan of care so that we are always working in tandem.
Flexibility
Patients experience a wide variety of physical, mental, and emotional challenges as they approach the end of life, as do their loved ones. We believe that it is important to adapt to what is in the patient's best interest at all times.
Experienced and Compassionate
The Shining Light Hospice team has decades of experience. Our caregivers are kind, caring, and understand the challenges that the last stages of an advanced illness create for patients and their loved ones.
Making care choices amid the many challenges posed as your loved one nears the end of life can feel overwhelming. We are committed to helping you understand your options and to providing customized care that ensures the highest quality of life for the patient while also supporting their family and friends.
The comprehensive services we offer are designed to ease some of the burdens for family and friends while, most importantly, ensuring that the patient receives the compassionate care they deserve.
The Shining Light Hospice Promise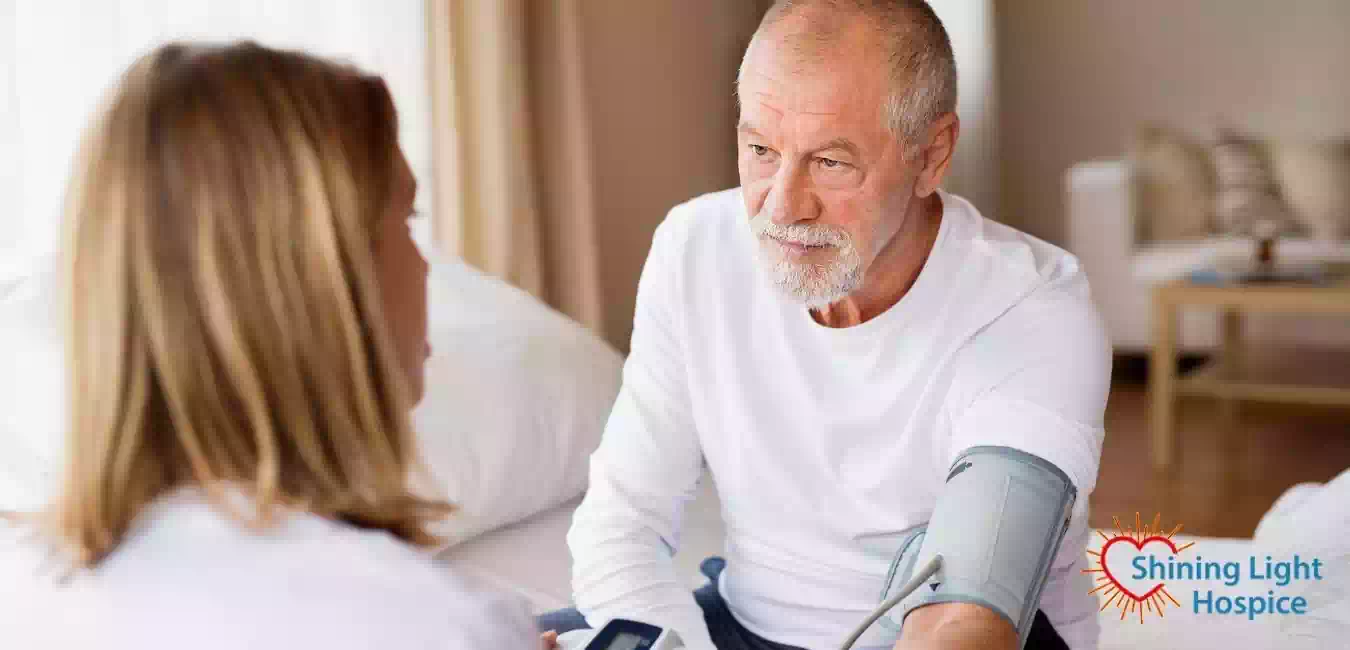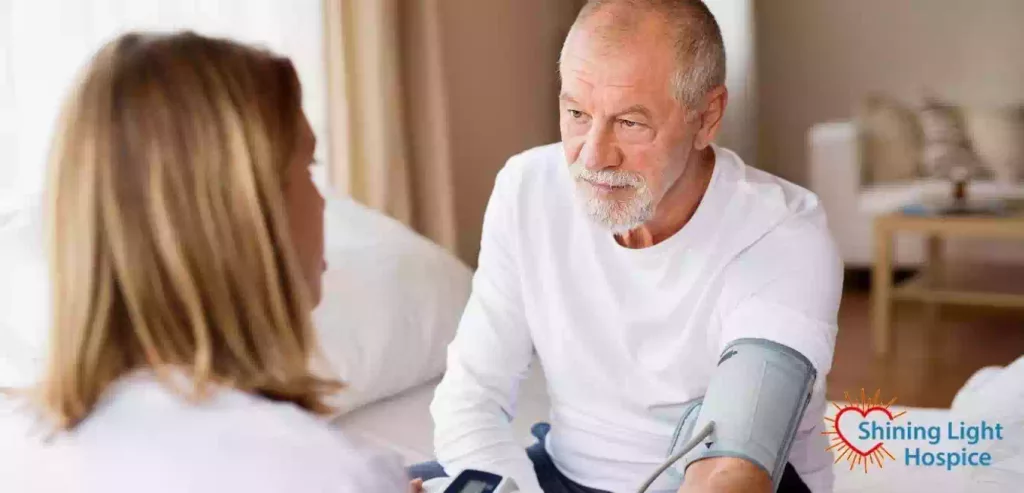 We bring compassion and a human touch to the end-of-life experience by providing attentive, hands-on care for patients and support for their loved ones. We believe that it is our honor to care for a patient during this journey.